TAMARACK
by RICH AND JILL
(TAWAS CITY, MI. USA)
TAMARACK IS A GREAT KITTEN IN ALL ASPECTS. HE WAS ABOUT 8 WEEKS OLD WHEN WE GOT HIM FROM A COUPLE THAT WAS GIVING HIM AWAY. IT ONLY TOOK HIM A FEW HOURS TO START MAKING OUR HOME HIS. WE HAVE TWO MALE POMERANIANS THAT HE GETS ALONG WITH VERY WELL. HE HAS SIX TOES ON THE FRONT PAWS THAT LOOK LIKE CATCHERS MITTS AND FIVE ON THE BACK PAWS. HE CAN RUN JUMP AND DO EVERYTHING A NORMAL KITTEN CAN DO WITH ALL THEM TOES.

Leena's reply

He sure sounds like an adorable character :) And don't you just love those "catcher mitts"? I think big-pawed cats are so endearing!

And that sure sounds like a polydactyl all right - to be so young and immediately start exploring and trusting the new home. Rather easy characters, if all I have read about Polys is true (and it seems there is no reason to doubt). Quite honestly I was surprised how many polydactyl owners started writing here about their cats, I thought it would be more likely that owners of "traditional" purebreds would write. Well, of course they have, but the owners of polys really seem to love their cats! (And the polys love them right back)

It also seems to be true that Polys are especially good with other animals in the house as well. Of course it helps if they get to know each other from an early age, but Polys take life in their stride, are curious and laid-back at the same time. Some people say it is more the question of teaching the other animals to behave, not Polys,

I sometimes wonder why polydactyly isn't more common - one should think cats would benefit from any extra toes when it comes to catching prey.

What color is Tamarack? Is he long- or short-haired (or something in the middle)? How old is he now?

My Books


Mr Mummific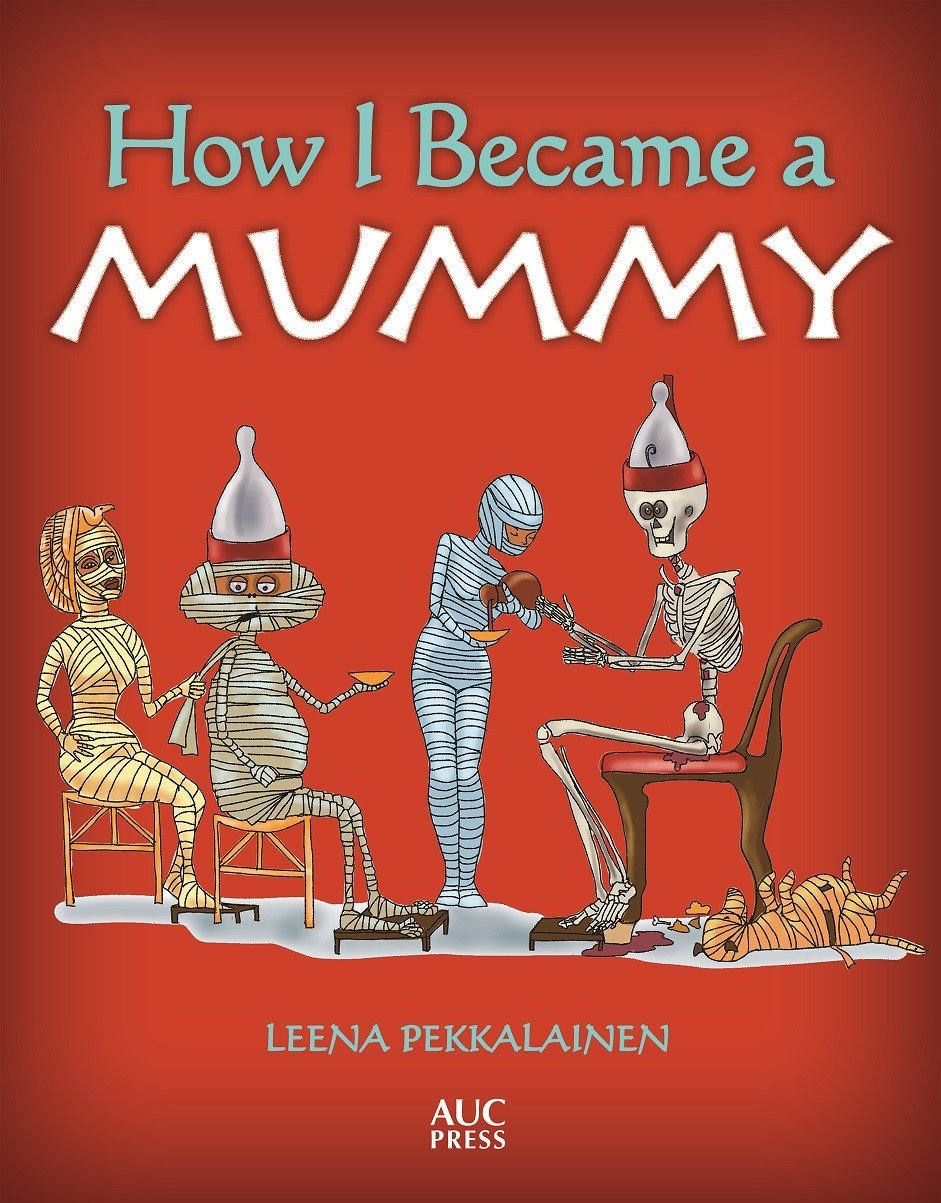 An ancient friend of mine, Mr Mummific dictated a book about how he became a mummy - and I was his scribe and artist. The book is available at Amazon.com and Amazon.co.uk
On my other website www.ancientagypt101.com he continues his stories about life in ancient Egypt.
***
The Nephilim Quest Series
The first book in an epic fantasy series based on human mythology. The search for the mythical Watchers, the angels who fathered the Nephilim, the half-angels. A story that moves on three levels - our times, ancient Greece and ancient Egypt. 
Preview Nephlim Quest 1: Shadowhunter online
You'll find the book on Amazon.com, Amazon.co.uk, Smashwords, Kobo, iBooks and Payhip.
***