Cat Problems and Questions
There are all sorts of cat problems and questions.
My intention was to do a site about cat breeds, their characteristics and looks - and right from the start I began to receive emails about cat problems. Questions about cat colors, behavior, cat health...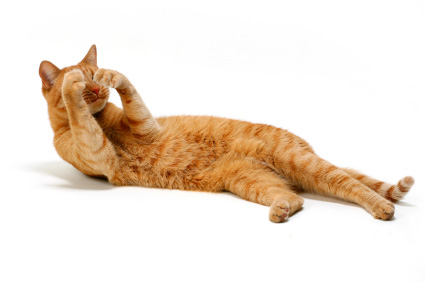 Well I am no expert in all of those, but here you will find links to those breed pages where someone has sent a cat question. I'm sure we all would appreciate if all the lovely cat people out there with knowledge about a specific situation would kindly pop into these question pages and give suggestions and comments. Also I hope everyone understands these are individual opinions, not professional advice. If in doubt, consult your cat breeder or vet.
I shall group the questions here under general headlines. You shall find the specific questions pages when you click on the links given here.
If you have a question, use the forms under each cat breed's page where you can tell about your cat. If you have a house cat, use the house cat page, if you have a breed cat, then use the form you find on each cat breed's page. I shall collect the questions here and mention under which breed it is also, in case someone with a similar cat has the same problem. (After all the question you have may be breed-specific.)
Cat Behavior
Well, this is a large subject to handle... But one that never ceases to interest cat people!
My friend hates cats - my cat loves him, why?
Cat Colors
Questions about cat colors? How to name your cat's color?


Lavender pinkish kitty - which color? (House cats)
Hair Loss in cats
Shedding is normal, but sometimes it is too much... Nutrition? Genetics? Illness?


Excessive shedding (Japanese Bobtail)



Back to Homepage from Cat Problems and Questions
The photo of the cat with paws over its eyes is copyrigted by Istocphoto / MariyaL. Do not copy.
Space Witches series
The Seven Shabtis series
The Creature Wars series