Lost Cats
Could we help lost cats find their way back home?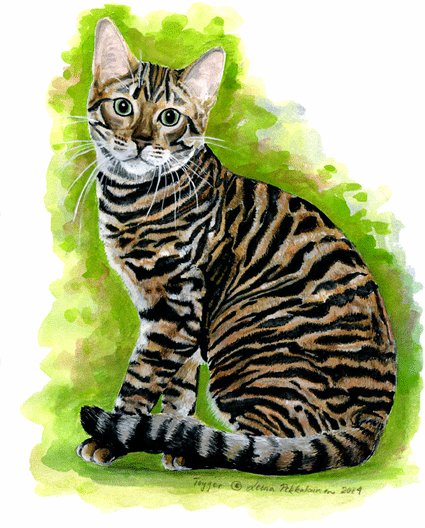 We can all sympathize with people who have lost their cat. I know I would go nuts worrying about what might have happened, if any of my cats would go missing. I probably could not even sleep. 
And as I receive emails about people searching their cats that have gone missing, I figured I might just as well put up a page here to help find lost cats. Let's see how this goes. I hope it helps, and at least some of the cats gone missing would be found.
Below is a form where you can fill in the information about your cat. Let us know exactly where and when the cat went missing. If I don't get the where-when info, I cannot publish your post. Otherwise you might get replies from a totally different country. 
Add photos, if at all possible. They speak more than a thousand words. Are there any distinctive marks that might help in identifying your cat?
I'll have to see how many posts this page gets, to decide how long each individual post will be kept live here. 
Also, if your cat is found, tell us by adding a comment under your post.
I shall add the link to your post under the right country and location. 
And remember - it is always best to start searching from your local animal shelters. Don't wait too long - unfortunately there are so many homeless animals out there that many shelters don't wait long before killing the found animals. So do contact them first. You may try calling, or even better, driving around to check if your feline friend has been brought there.
Also, put up prints in your neighborhood. Cats usually don't have very large territories, unless they are really lost. So if they have slipped out for a little adventure, they may well be quite nearby.
Someone may have seen your cat, and taken them in. Thefts happen too, especially with purebred cats. Your poster may catch the eye of someone who has seen your cat (or taken it in, mistaking it for an abandoned pet). Grocery stores are good places as everyone needs to eat, and there are a lot of people moving there. Ask permission first. 
Spend time outside, calling for your cat. Never mind if you get glances from strangers. If you do, go and ask if they have seen your cat.
Lost Cats List
---
EUROPE AND RUSSIA
AMERICA 
ASIA
AUSTRALIA AND OCEANIA
Has you cat gone missing?
Tell us more about when and where your cat went missing. Maybe someone has seen it and can help you. (click of the question marks for help in filling your form)
What Other Visitors Have Said
Click below to see contributions from other visitors to this page...

Lost cat in Nicosia

Hello. I would like to ask help from You. We lost our cat in Nicosia, Engomi, Panteli Katelari str. on 13 October 2017. Her name is Lili and 4 years old. …
Space Witches series
The Seven Shabtis series
The Creature Wars series