Garfield
by Linda
(Quebec)
We have a cat who has thumbs also, who goes by the name of Garfield.

He is named Garfield 'cause he looks exactly like the cartoon Garfield and has the appetite like he has. He is a male cat 6 months old green eyes and long haired. On the two front paws he has 6 toes and the back paws are regular sized. Anyways that is all I can say about him. He gets along fine with all other animals like other cats and dogs, 'cause we also have a dog that goes by the name of Missy. We adopted her from a friend cause she was very badly abused, so now she has gained her weight back and she is back too being healthy again. We love them both very much - though I would also let you guys know who is our 6 thumb cat's best friend.

Leena's answer

Awww - he sounds like such a cute little cat! And I am not the least bit surprised his best friend is a dog - Polys are such laid back, intelligent personalities when it comes to getting along with other pets. And you sure have a big heart to rescue Missy and take care of her so she can have a good, loving life. I really raise my (proverbial) hat to people who take in abused animals and show them love and let them find trust in people again.

So Garfield is of ginger color then? With green eyes... The perfect combination. Where did he come from?

I also have a long-haired cat, namely a Somali cat called Rolli. I sometimes jokingly call him Garfield too because he sure loves to be around at dinner time! He would eat all the food from the other cats' bowls if we did not stop him. (And yes, then throw it all up because of eating too fast…)

I hope your Garfield will have a long happy life in your family. And it seems to be so - he sure has stolen your heart already.

:)
Join in and write your own page! It's easy to do. How? Simply click here to return to Polydactyl Cats.
My Books


Mr Mummific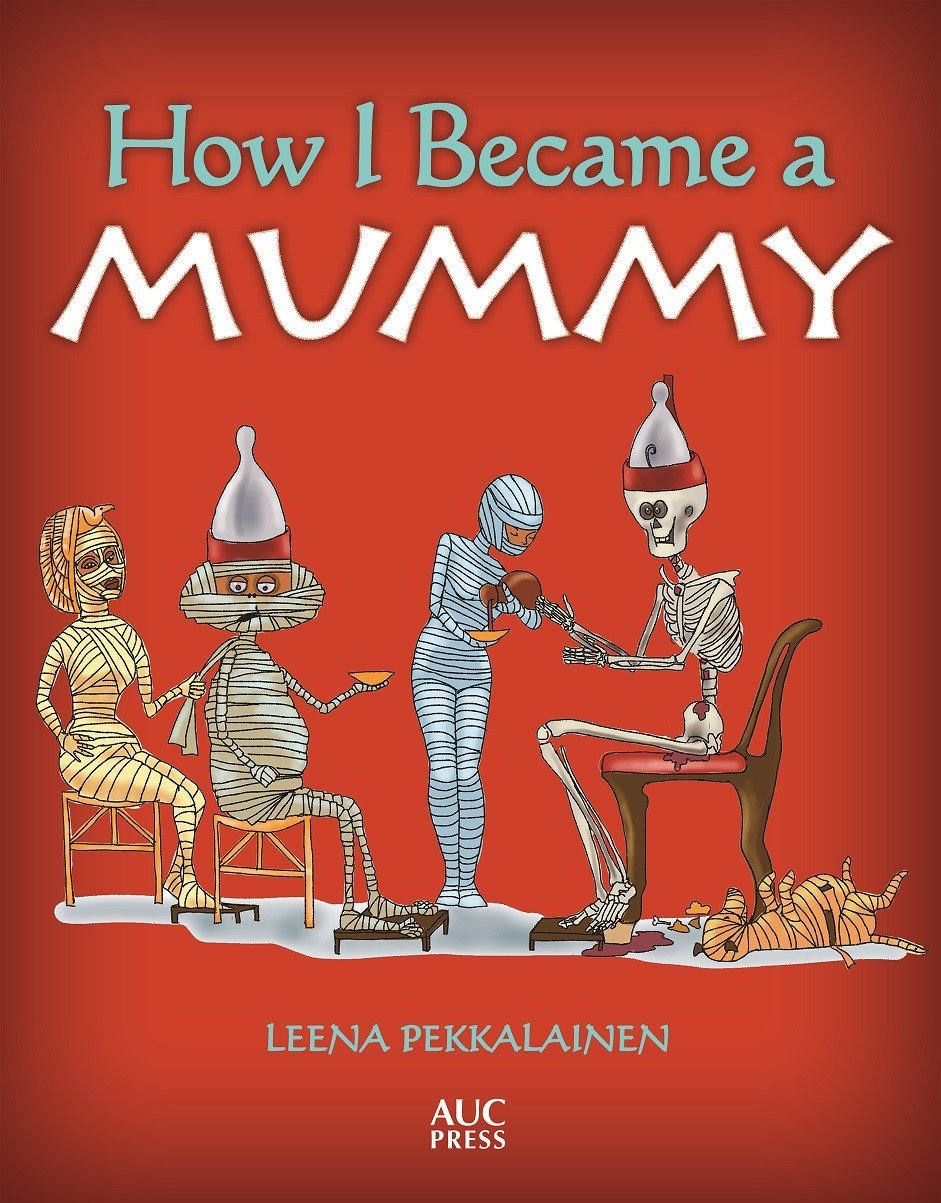 An ancient friend of mine, Mr Mummific dictated a book about how he became a mummy - and I was his scribe and artist. The book is available at Amazon.com and Amazon.co.uk
On my other website www.ancientagypt101.com he continues his stories about life in ancient Egypt.
***
The Nephilim Quest Series
The first book in an epic fantasy series based on human mythology. The search for the mythical Watchers, the angels who fathered the Nephilim, the half-angels. A story that moves on three levels - our times, ancient Greece and ancient Egypt. 
Preview Nephlim Quest 1: Shadowhunter online
You'll find the book on Amazon.com, Amazon.co.uk, Smashwords, Kobo, iBooks and Payhip.
***