Cartoon Cats
For years I drew cartoon cats to a little magazine my mother used to edit (it was a magazine for a small suburb of 10.000 people). These were small three-picture strips. Usually the cats were born the previous day to the deadline, and of course the things I drew were taken from real life. Owning three cats gave me plenty of reference material after all. I heard later many people had been chuckling about the realities of being owned by cats - and even more so if they owned cats themselves. (Surprise surprise...)
My mother retired from the editor's job and I did not draw the cats for quite a while. But now, doing this cat breeds website I found myself thinking why not start again.
So I started drawing little one-picture cartoon kitty characters.
I'm not saying these are high art, LOL - no, just drawn to my own amusement.
So here are these drawings for you to see. Click on the pictures and if there is more to tell about the design, they will take you to a page about the design in question.
These are in a variety of styles. I started by drawing our Somali cat Rolli, then made some colored kitties (like the Shelter Cat and Polydactyl Cat) and moved on to simple black cat figures. I have to say one of my most popular ones is definitely "When in Trouble". I suspect we have all seen that - in the midst of havoc sits a totally innocent cat who has no idea what on earth might have happened....
And also my cat caricatures have been liked. I try to find time to paint more of them when I add to the articles. You find them if you look to the right.
I have added these drawings to some gifts too in case you wish to spread the joy of owning a cat and start discussions about kitties with other people...I have noticed that cat people love to talk about their cats, so wearing a cat-themed T-shirt or sipping your morning coffee from a cat mug may be just the thing to break the ice.
If you are looking for cat cartoos as cartoon strips, go here: Cat Cartoons.
You can find these drawings in my Cafepress and Zazzle stores.
Hope these cartoon cats bring you joy!

Go to cat-breeds-info Zazzle store
Go to cat-breeds-info Cafepress store
Go to cat-breeds-info Spreadshirt store
Back to Homepage from Cartoon Cats


My Books


Mr Mummific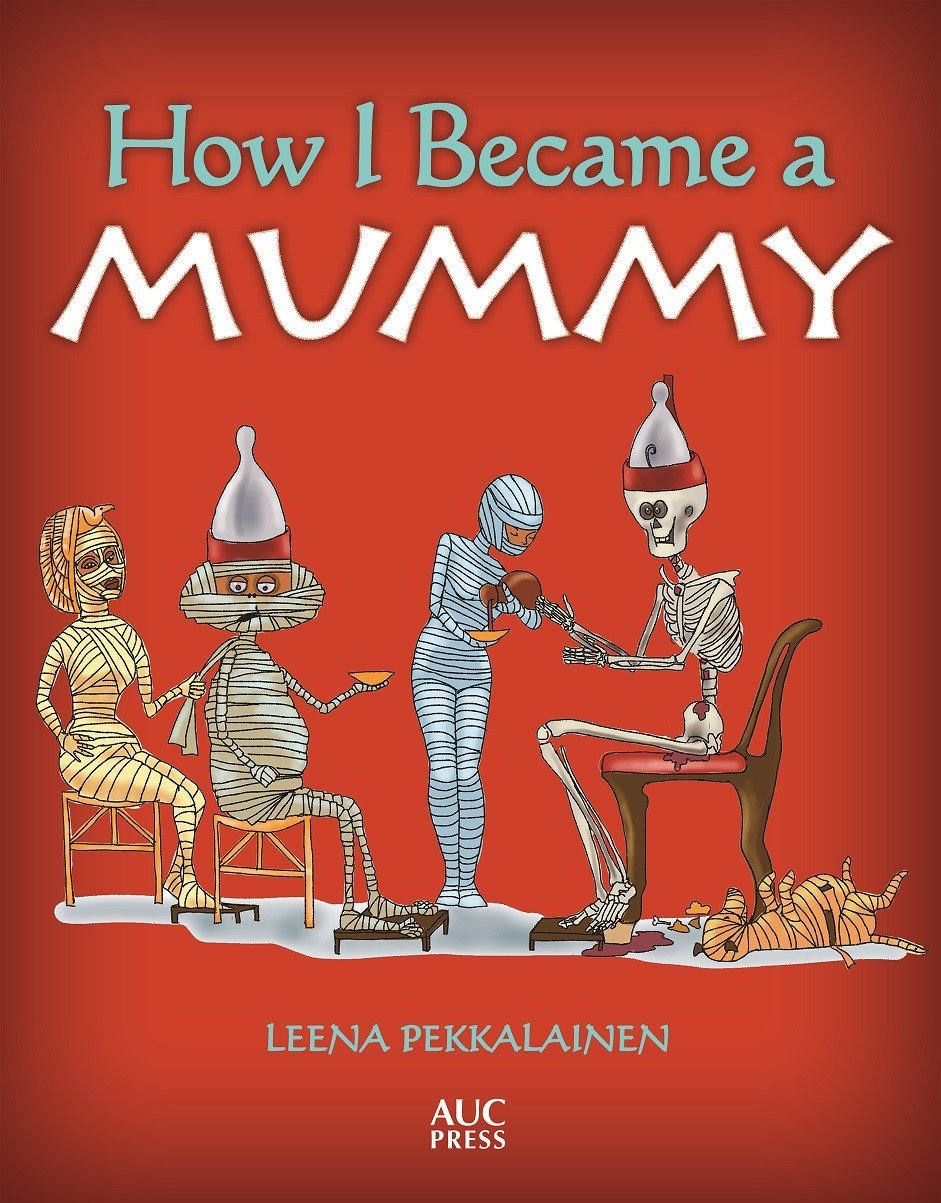 An ancient friend of mine, Mr Mummific dictated a book about how he became a mummy - and I was his scribe and artist. The book is available at Amazon.com and Amazon.co.uk
On my other website www.ancientagypt101.com he continues his stories about life in ancient Egypt.
***
The Nephilim Quest Series
The first book in an epic fantasy series based on human mythology. The search for the mythical Watchers, the angels who fathered the Nephilim, the half-angels. A story that moves on three levels - our times, ancient Greece and ancient Egypt. 
Preview Nephlim Quest 1: Shadowhunter online
You'll find the book on Amazon.com, Amazon.co.uk, Smashwords, Kobo, iBooks and Payhip.
***