Graphite
by Selma
(Roanoke)
Graphite was raised in an abusive home and was originally named Silver. She became our "owner" at around three years of age and has been in mine and my husband's life for over a decade. She is the older sister to Chat, a tabby. They are friendly the majority of the time, but every once in awhile they "shadow box". We know something is amiss in Graphite's world when a yarn ball mysteriously appears from whatever place she has hidden it for days or weeks on end. She has brought us both happiness and luck . . . our lives have been enriched by her presence.

Leena's answer

Again a wonderful story of real-life angels… I love it when I hear someone giving a home to an abused or homeless cat.
Graphite… What a wonderful name! Never heard of a cat with such a name before, it sounds really unique.
And she being your owner, LOL :D Don't we all know that's the way it is. We "get" or "buy" cats and kitten with the idea they are pets we "own". And after a little while the cat has filled our lives with their habits, preferences, kitty behavior – and love.
Our Abys and Somali came to us at almost a year old, and at first the Abys were a bit reserved. Polite, yes, diplomatic, certainly, but a bit aloof.
Well, after a few years you should see them. Our Aby boy lies in my husband's armpit, paws in the air, purring in total bliss, our Aby girl snuggles under our blankets to sleep. And they all show their love in a hundred ways all cat owners know. Head butts, half-closed eyes, tail hugs…
And the Somali boy? Well he is something else. He just loved us from the first moment we met.
Shadow boxing is also something our boys do, it is their evening ritual. First a little boxing match, and then gleefully scooting around, chasing each other. They take turns in that… LOL :D
I hope you will get to keep Graphite for good many healthy years still. I truly believe you speak words of truth when you tell she enriches your life.


My Books


Mr Mummific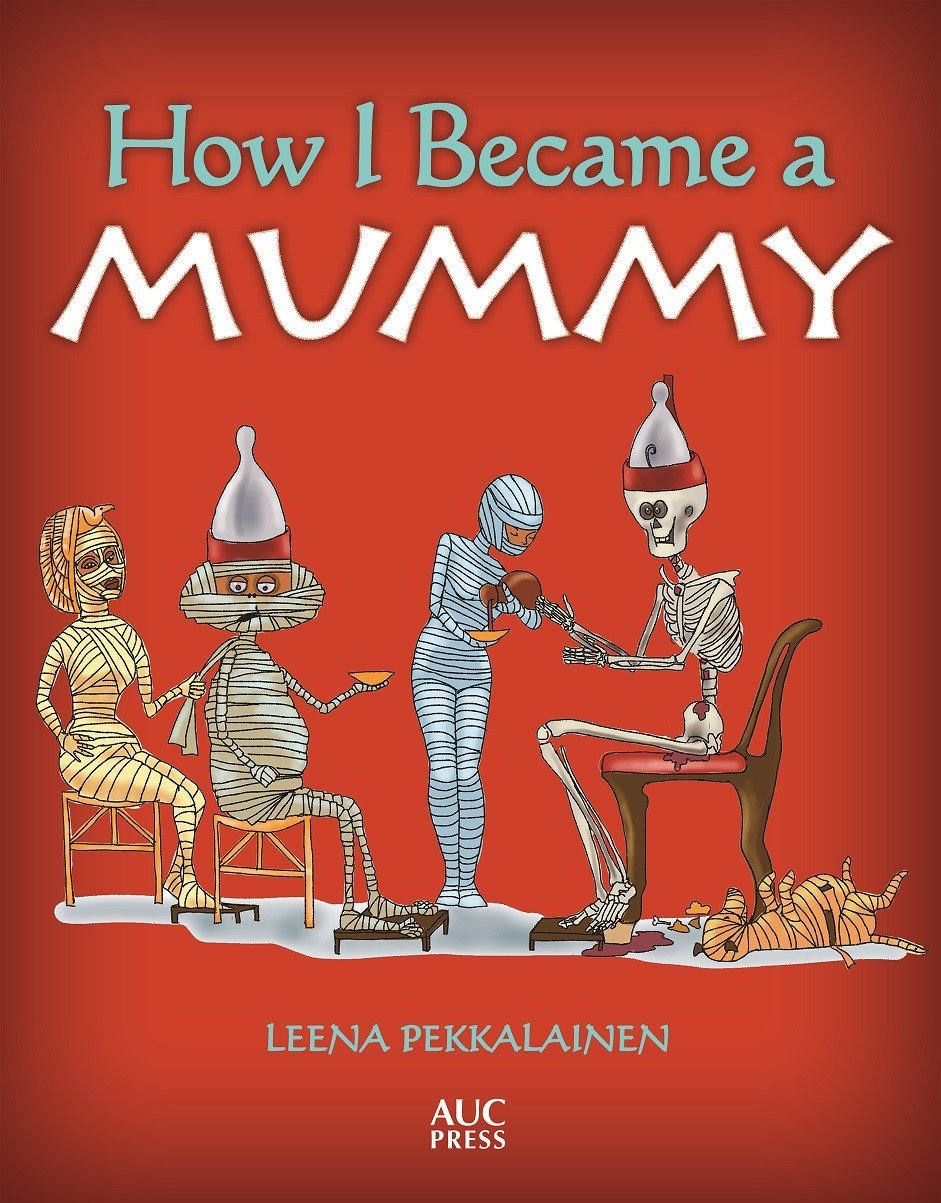 An ancient friend of mine, Mr Mummific dictated a book about how he became a mummy - and I was his scribe and artist. The book is available at Amazon.com and Amazon.co.uk
On my other website www.ancientagypt101.com he continues his stories about life in ancient Egypt.
***
The Nephilim Quest Series
The first book in an epic fantasy series based on human mythology. The search for the mythical Watchers, the angels who fathered the Nephilim, the half-angels. A story that moves on three levels - our times, ancient Greece and ancient Egypt. 
Preview Nephlim Quest 1: Shadowhunter online
You'll find the book on Amazon.com, Amazon.co.uk, Smashwords, Kobo, iBooks and Payhip.
***