Tazzerbell
by Kaycy Breitmaier
(Orangevale Ca)
She is a combination of the Tazmanian devil and Tinkerbell - one minute crazy, next totally lovable she is only three months old and one of the funniest kittens I have ever had :)

Leena's comment

Hehe, I think you just defined a normal kitten there, LOL. There is something so funny watching a small kitten explode into a beserk run, like it was trying to get off its skin almost. (Well, our adult cats still do that…) And once it gets tired it climbs to your lap and falls asleep there, so happy you would not dare to move in fear of waking her up.

Does Tazzerbell also like to attack your feet? My first cat, Misu, who was quite an ordinary house cat (as if there is such a thing), just loved to chase my feet. I was a small girl of eight when Misu entered our household (she made it clear she chose me). She loved to stalk my feet.

My mother still shakes her head when she recalls how Misu waited behind a corner for me. A little grey fuzzball, with its butt wiggling in anticipation… And the moment I came from behind the corner – kazam!

I must have had more than my fair share of scrathes on my legs that year. But for a girl of eight, running around in summer barefoot with other kids, a few scratches were nothing.

Misu did quiet down with age but was always my cat, meeting me at the door, sleeping under the blanket in my bed, walking the forests with me…

Misu's birthday was just this week… She was born on 12th March. I still remember her with great love. Cats can be such wonderful friends and companions. As I am sure you will find Tazzerbell also, and hopefully for many many years to come!

My Books


Mr Mummific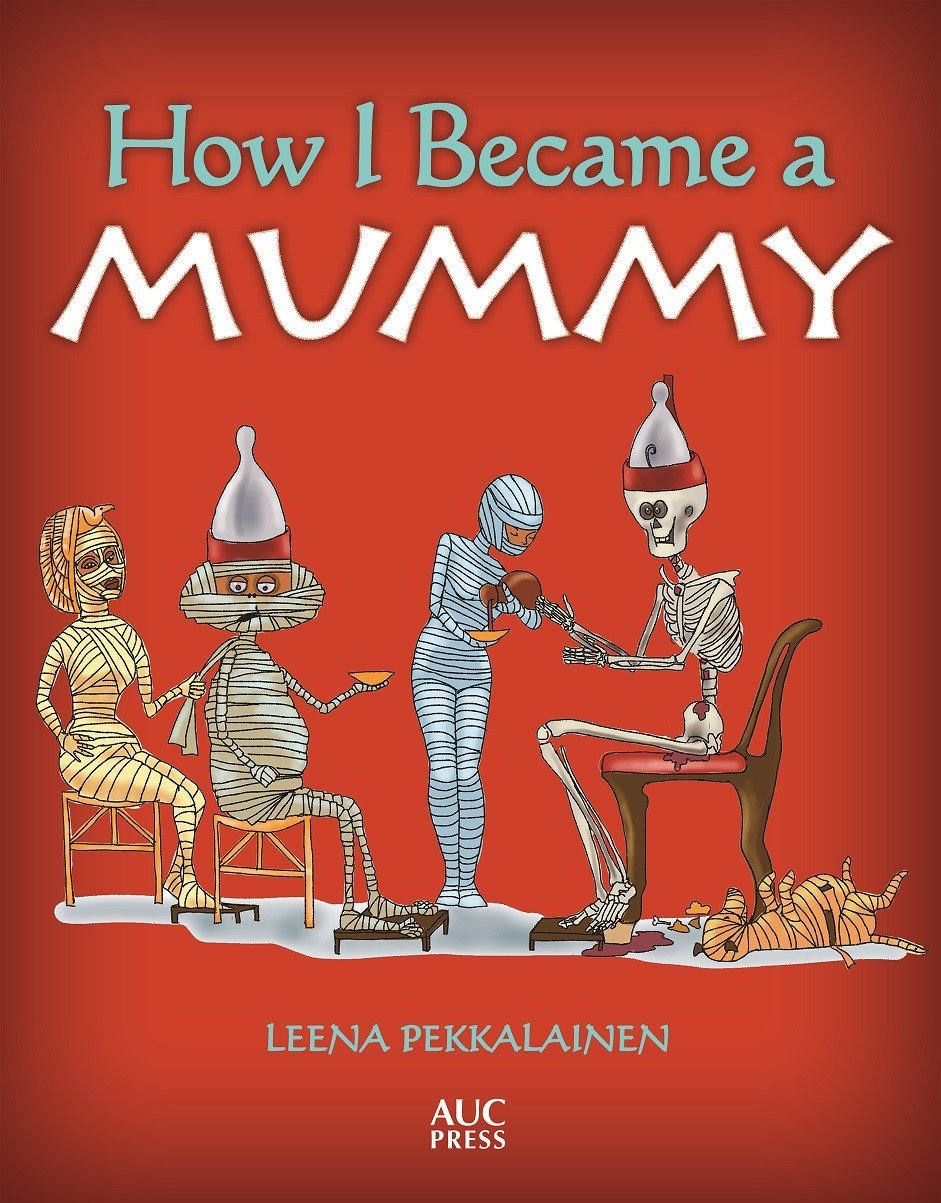 An ancient friend of mine, Mr Mummific dictated a book about how he became a mummy - and I was his scribe and artist. The book is available at Amazon.com and Amazon.co.uk
On my other website www.ancientagypt101.com he continues his stories about life in ancient Egypt.
***
The Nephilim Quest Series
The first book in an epic fantasy series based on human mythology. The search for the mythical Watchers, the angels who fathered the Nephilim, the half-angels. A story that moves on three levels - our times, ancient Greece and ancient Egypt. 
Preview Nephlim Quest 1: Shadowhunter online
You'll find the book on Amazon.com, Amazon.co.uk, Smashwords, Kobo, iBooks and Payhip.
***