Cat Rescue OrganizationsA-Z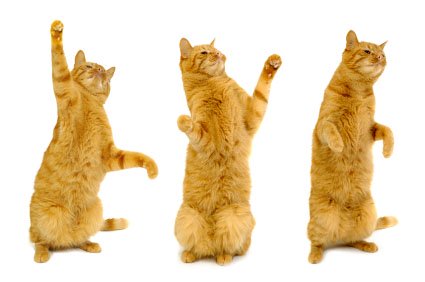 Here are listed all the cat rescue organizations and shelters that have built a free page for themselves within www.cat-breeds-info.com
They are all arranged in alphabetical order according to location. When you click to the link here, you are taken to that particular breed's rescue page where you shall find the rescue in question - and of course other shelters which specialize in that particular breed.
It is always a good choice to consider a rescue cat, if you are not planning to go to shows with your cat. (Well, actually you still could! Many of these cats are true beauties!)
If you choose your cat from a no-kill shelter, you can be sure your cat has been evaluated to see what kind of family would be the best for it. It has received necessary veterinary care, and should be healthy.
Do not be surprised if the shelter wishes to evaluate you too - they do not wish the cats to return to the shelter because the person and the cat don't fit each other. These cats deserve all the love and security they can get, so please be understanding if you are interviewed first.
These cats are not necessarily young, but then again an adult cat is a good choice in many cases. And if you are looking for kittens - many cats arrive to the shelter with a litter or pregnant, so there are usually kittens available too.
Here are Cat Rescue Organizations by Location
America
Georgia
The Atlanta Abyssinian Rescue
Southern California
Southern California Abyssinian Rescue
Europe and Russia
Cyprus
UK
Asia Australia and Oceania
AUSTRALIA
Victoria, Gippsland

Mangalakatzs Singapura Rescue



Back to Homepage from Cat Rescue Organizations A-Z

Back to Cat Shelters
Space Witches series
The Seven Shabtis series
The Creature Wars series