Maneki Neko ink blotter
by DonaldMoon webmaster, luckycatmuseum.com
(Memphis)
Just thought I'd send a photo of my latest maneki find -- an olde Maneki Neko ink blotter, age unknown. She's porcelain, about 2.5" tall, & has a red "JAPAN" stamp underneath. We all know the link between Japanese Beckoning Cats and "plesure houses". My guess is that this kitty is beckoning for a companion. I base that on her position in the bed and the fact that all she is wearing is makeup & a bow. The fact that she will be rocking back & forth all day is the Japanese designer's little joke. A very interesting piece.

Leena's Answer

This certainly looks like an old piece - do you have any idea of the age of this little cat? I suppose the "Japan" stamp is in English which might give a clue?

I had a look at your interesting website - wonderful Maneki Nekos there! I especially like the oldest ones, they certainly have such character – the later versions are beautiful too, but the old ones really look like personalities. Their glazing may not be perfect, they are hand painted and decorated little personalities.

I have to say my favorite Maneki Neko on your site is the waltzing Lucky Cat with a crackly green celadon glaze (you have one, your mother the other one of the pair). It has such a blissful smile on its face!

If any reader is interested in antique maneki nekos, please do visit the Lucky Cat Museum website.
There you can also find information about the six different kinds of coins the Maneki Nekos carry; health, long life, lots of good luck, good fortune from now on, happiness and wealth.

I really do not wonder one bit that Manekin Nekos (and their derivative Hello Kitty) have become so hugely popular in today's world. They are just so plain cute!

Join in and write your own page! It's easy to do. How? Simply click here to return to Your Maneki Neko.
My Books


Mr Mummific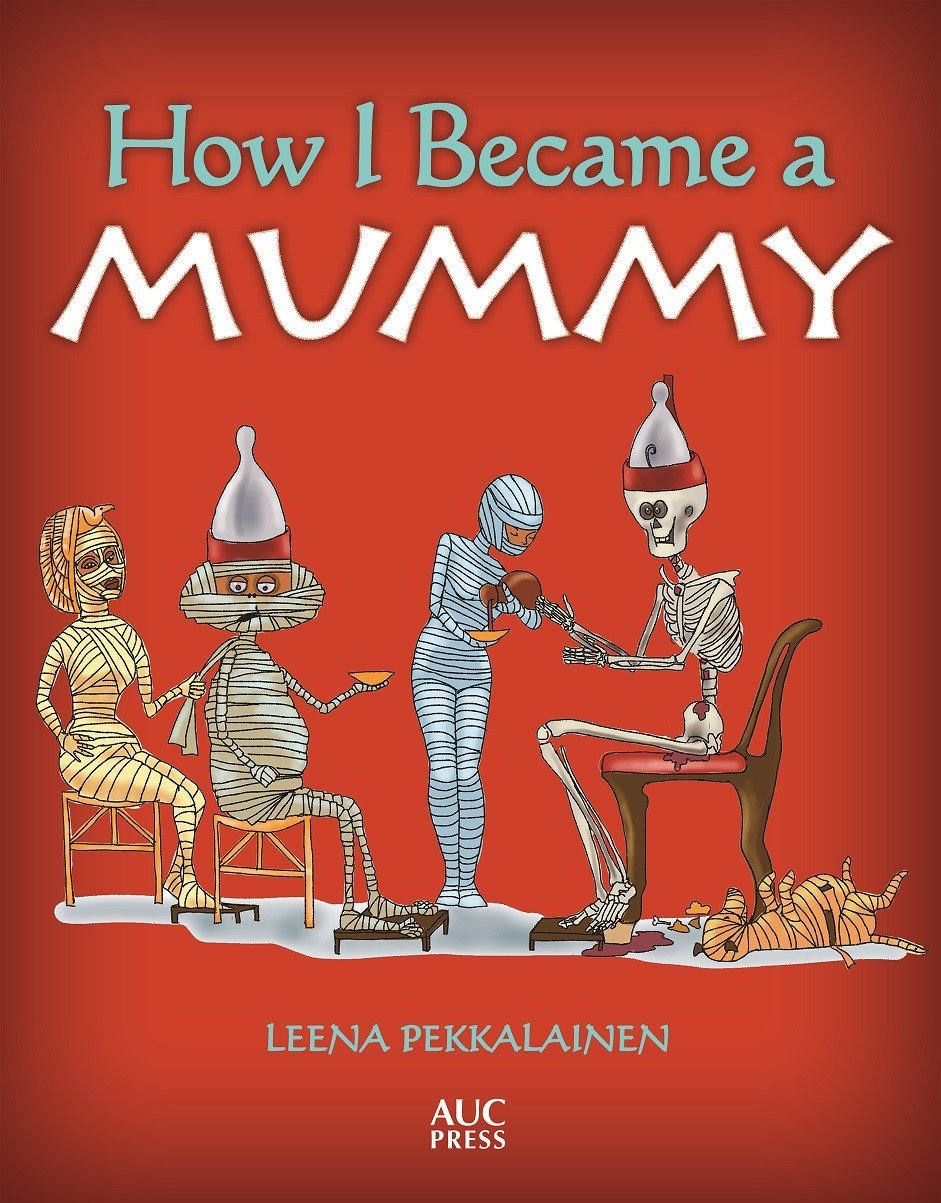 An ancient friend of mine, Mr Mummific dictated a book about how he became a mummy - and I was his scribe and artist. The book is available at Amazon.com and Amazon.co.uk
On my other website www.ancientagypt101.com he continues his stories about life in ancient Egypt.
***
The Nephilim Quest Series
The first book in an epic fantasy series based on human mythology. The search for the mythical Watchers, the angels who fathered the Nephilim, the half-angels. A story that moves on three levels - our times, ancient Greece and ancient Egypt. 
Preview Nephlim Quest 1: Shadowhunter online
You'll find the book on Amazon.com, Amazon.co.uk, Smashwords, Kobo, iBooks and Payhip.
***