Abyssinian Cat Rescue
If you are interested in a rescued Aby, there might be an Abyssinian cat rescue near you.
As sad as it is, not all Abyssinian cats find a home for life. They may end up in a rescue center for many reasons - their owner has become allergic, perhaps even died. They may even have run away. The saddest thing is that there are abandoned and abused Abys too. But just imagine if you could give one a loving home... That's a thought to consider...
So if you feel you might give a home to a rescued Abyssinian cat, I hope the list here will increase and give you a chance to find such a rescue near your home.
I shall be grouping the shelters according to location.
Please take into consideration that most of these shelters work locally and are not in position to be able to work nation- or worldwide, unless they mention it.
If you represent an Aby Rescue and wish to have your information added to the list, you can do so at the end of the page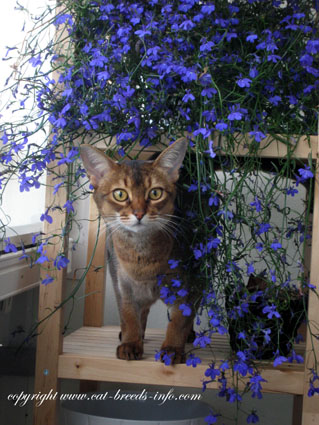 Europe and Russia
America
Georgia
Southern California
Southern California Abyssinian Rescue
Asia
Australia and Oceania
Do You Run an Abyssinian Cat Rescue?
Do you have an Abyssinian cat rescue organization or shelter? Please share your information here!
What Other Visitors Have Said
Click below to see contributions from other visitors to this page...

Southern California Abyssinian Rescue

Southern California Abyssinian Rescue, Inc. (S.C.A.R.) is a network of dedicated volunteers who serve the Southern California area and the CFA Southwest …
The Atlanta Abyssinian Rescue

The Atlanta Abyssinian Rescue has been helping rehoming rescued Abys in the Atlanta area since 2009. The cat lovers who work here have been helping in …